Please sign in so that we can notify you about a reply
If you love and appreciate your clients, then show them with our "No Place Like Home" Custom Tote Bags.

Because these gifts can last for years, each time the homeowner uses their tote bag they'll think of you. We all know that out-of-site is out-of-mind, so keeping your name prevalent in their life gives you a greater chance for more referrals.
This tote bag is customizable with your logo, name and phone number for no additional cost. If you'd like a custom saying on the tote bag, contact us at Kindness.Matters@countrycomfortCreatives.com for prices.
ORDERING IS EASY
Select Options:
1. Upload a high quality logo image when placing the order. Alternatively you can send an email with your logo by email with your order number to Kindness.Matters@countrycomfortcreatives.com
2. The PREVIOUS ORDER option is for customers who have previously ordered and wish to order more tote bags of the same exact design
3. Choose your desired QUANTITY.
You will receive a mockup and proof from Country Comfort Creatives within 2 business days to your email address on file. ***Keep in mind that this time may vary during the holidays. Please be diligent in checking your proof as quickly as possible. Your items will be printed in 2-3 business days from APPROVAL of your proof. Also, please let me know if you have any additional questions at this time, I'm always happy to answer!
Product Details:

Made of 100% durable polyester material for reliable use you're sure to appreciate. By using reusable tote bags, you reduce the use of plastic bags and prevent plastic waste!
These tote bags are professionally printed on a high-quality durable polyester fabric with beautifully stitched edging. Premium printing ensures vivid colors that will last through many washings. Perfect for gift giving.
The bag measures 13.75" x 15"w, with a handle length of 21.5". It has flat corners, side seams and reinforced stitching on the handles - roomy but lightweight.
Material: 100% Polyester
Color: White

Printing:
Our designs are transferred directly into the products fabric fibers through a heat process called Dye Sublimation. The image has a long lasting soft feel. There are no stickers or vinyl, designs will not crack, lift or peel off. All of our creations are handmade so there will be times that minor imperfections are unavoidable.


Tote Bag Care Instructions:
Turn inside out
Machine washable in cold, with like colors.
Do not soak or use bleach
Avoid extreme Heat-Do not Iron or dry clean!
Lay flat, hang or tumble dry low.
Hi, I'm Kristi and Welcome to Country Comfort Creatives.
Originally from Edison, New Jersey, my husband and I have lived in some of the most beautiful states all across the country. From Arizona, North Carolina, Virginia and currently living our best life in Ohio. I will always be a Jersey girl at heart and have loved all the places I've lived, but every year I fall deeper in love with the Midwest and all it has to offer. My husband and I have traveled extensively all over the country, including a cross country RV trip with our three cats. What an adventure! Our three beloved cats has since passed on, but our adventures still continue with our bunnies, Kashmir & Kottin. They are quite the handful and keep us on our toes and feeling young.
Country Comfort Creatives started as a dream, a dream to someday own & operate my own artisan craft store. For years I wondered why everyone else had a "mission" or "purpose" behind their business and I didn't. I had no clue what the purpose of starting a business was, besides making money. The comfort of country living in the Midwest, the open spaces and relaxed pace of life, is just what I needed for my dreams to grow and take shape. And that's when Country Comfort Creatives was born. But there was still that question, "What is it that I want say?" "What is it that I'm building here?" Then through a series of events in my life, my mission became clear. KINDNESS. But how? How do you build and sell Kindness?
I researched, read blogs, listened to podcasts, and here is what I found. What if our products could be a force of Kindness? What if our products were built to provide an unexpected lift for people when they needed it most? I was one of those people, I needed a lift, and I finally got it. There was a time when I withheld kindness because I was hurt and scared of being vulnerable to the wrong person. However, by looking inward and healing from my past, I learned to be kind to myself. Being kind to myself took away the expectation of others being kind to me, which removed the desire to want something in return for my kindness. I also found that being kind to myself helped me to be kind to others. As it happens when we do the work to grow as a person and understand ourselves, we are able to then put out into the world what we want to come back to us. Our kindness to others is a reflection of how we treat ourselves. We pour from within.
My life with my husband, our fur babies, and our daughter's family, is the inspiration and focus behind the designs I make for our products. Coming soon to Country Comfort Creatives is a new line of invitations and matching printable party supplies. Explore our line of products and discover how you can be apart of The Kindness Movement today.
Our Mission
A Better Me; A Better You; A Better World.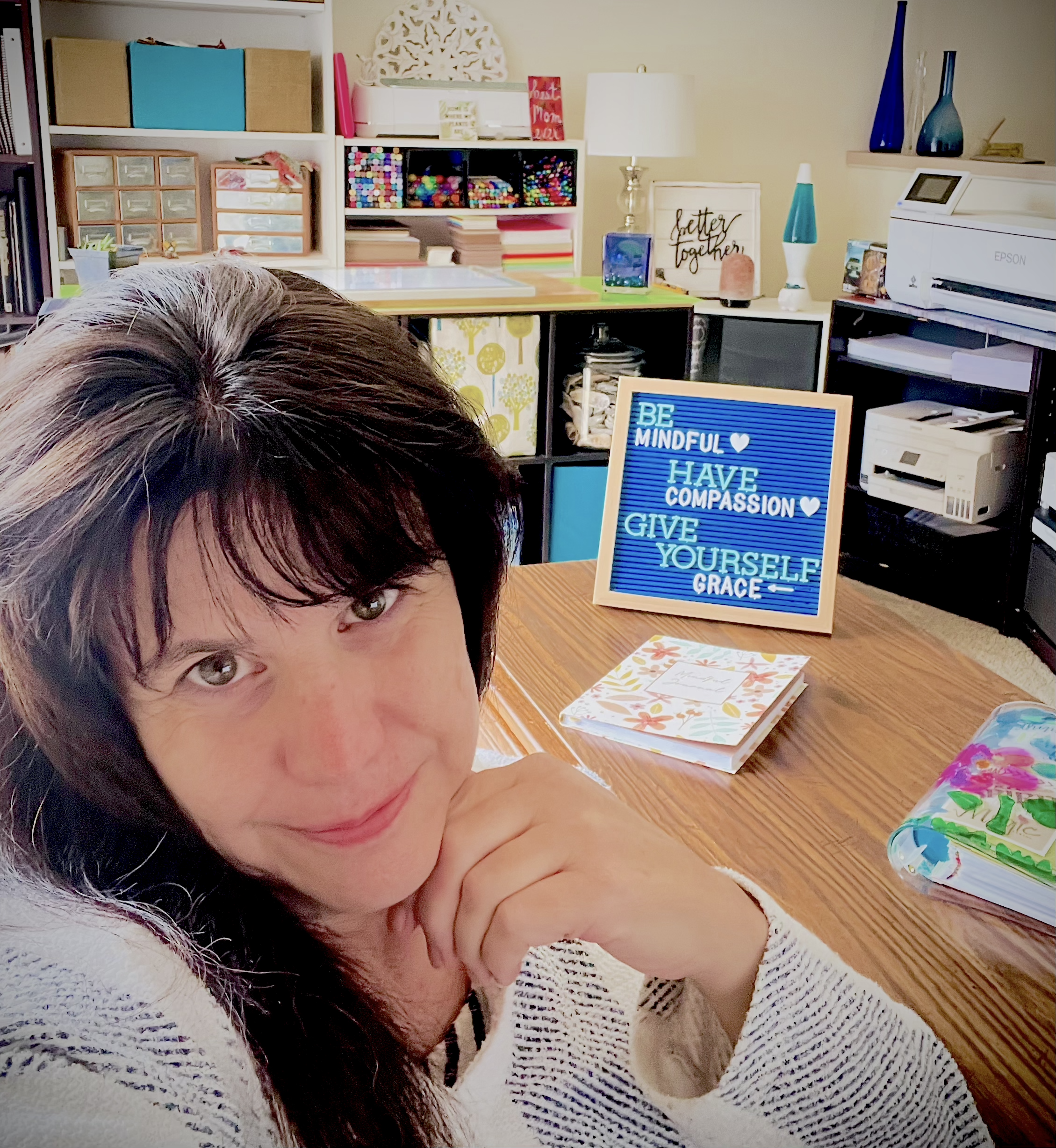 Thank you for your purchase. We love our customers and make every effort to send you products you will be inspired by. In the event that a product comes to you in less than perfect condition, we will make every effort to make it right. Please see below for more information on our return policy.
RETURNS
All returns must be postmarked within fourteen (14) days of the purchase date. All returned items must be in new and unused condition, with all original tags and labels attached.
To return an item, please email customer service at countrycomfortcreatives@gmail.com to obtain a Return Merchandise Authorization (RMA) number. After receiving a RMA number, place the item securely in its original packaging and the return form provided, and mail your return to the address provided.
Please note, you will be responsible for all return shipping charges. We strongly recommend that you use a trackable method to mail your return.
EXCEPTIONS

The following items cannot be returned:
● All Sale and discounted items are FINAL and non-refundable.
● Custom and personalized orders are non-refundable, unless they arrive damaged or defective.
For defective or damaged products, please contact us at the contact details below to arrange a refund.
Shipping:
Each product is created just for you! Please allow 3-7 business days for shipment notice. This can be a longer time during the Holidays. We use UPS Ground or USPS for most shipments. Once your order ships you will have access to the tracking number and can monitor its travel.
QUESTIONS
If you have any questions concerning our return policy, please contact us at: Kindness.Matters@countrycomfortcreatives.com